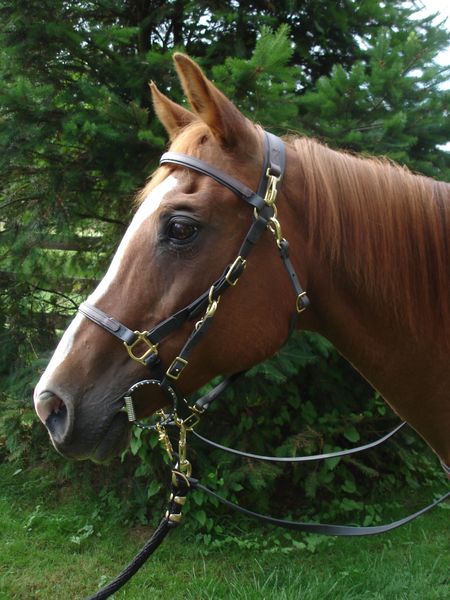 Snap N Go Bridle
This Bridle is designed for the "ear sensitive" or "head shy" horse or the long ears of a mule.
By using a single snap on the crown for simple tacking up. It has adjustment in the throat, nose and bit straps/hangers. The crown is made with 1 1/2" black beta.  Choose your "base" color.  If you want an overlay on the nose and browband add $10.00

To enlarge color charts hold down Ctrl and hit "+" until you have a large enough image.

Reviews