Side Pull Bridle With Bit Straps Combo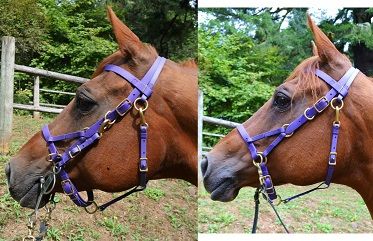 Side Pull Bridle With Bit Straps Combo
Side Pull with a Set of Bit Straps.  If you need a bit to start your ride but find that after a few miles you don't, this unit allows the rider to remove the bit and continue the ride with the side pull, bitless bridle.

Fully adjustable at the crown, the throat and noseband.

It has the convenience of a halter with a gullet ring for tying.
Reviews