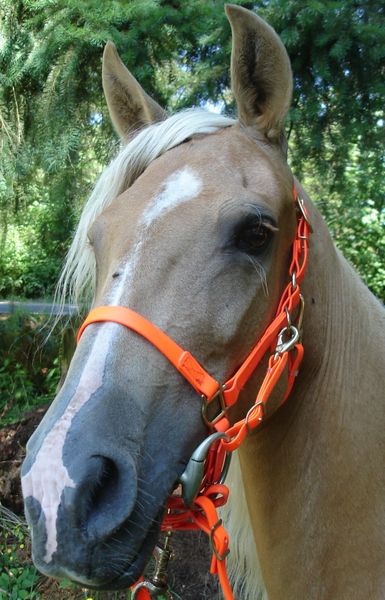 No-Brow Halter Bridle
Perfect for the horse with sensitive ears. 
This is a classic Halter Bridle with Bit Hangers to allow easy on and off of the bit during vet checks, hauling or taking a trail break. 
This Bridle can be used for training, trail riding or endurance.
To enlarge color charts hold down Ctrl and hit "+" until you have a large enough image.

Reviews