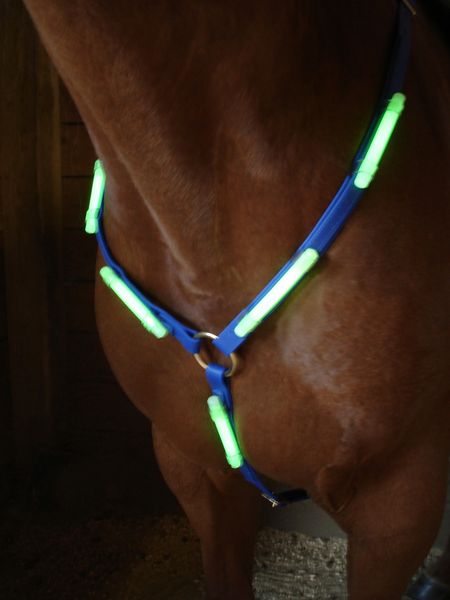 Nite Rider Breast Collar
You will never have to "tape" your glow sticks on for those after dark rides.
This breast collar holds 5 - 6" Glow Sticks. Adjusts with conways and snaps.
 No extra charge for 2 colors. Comes with 10 Glow Sticks
To enlarge color charts hold down Ctrl and hit "+" until you have a large enough image.

Reviews