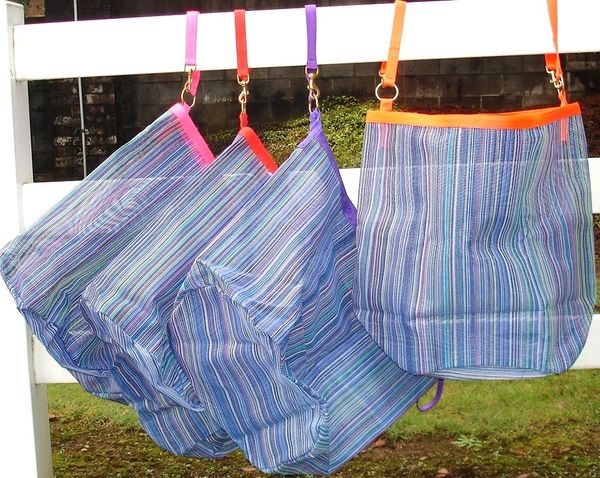 Heavy Duty Hay/Gear Bag
We hand make each and every hay bag with double stitching and brass hardware to make them wear like iron.
We use a marine mesh for the bag and heavy duty webbing double sided on each opening.
This is top feeding bag.  Cuts down on waste as the droppings fall back into the bag.  
This bag can be loaded with everything you need and the hay to send out to vet checks at Endurance Rides
Approx measurement:  54" around at the top and bottom and 22" high
Reviews