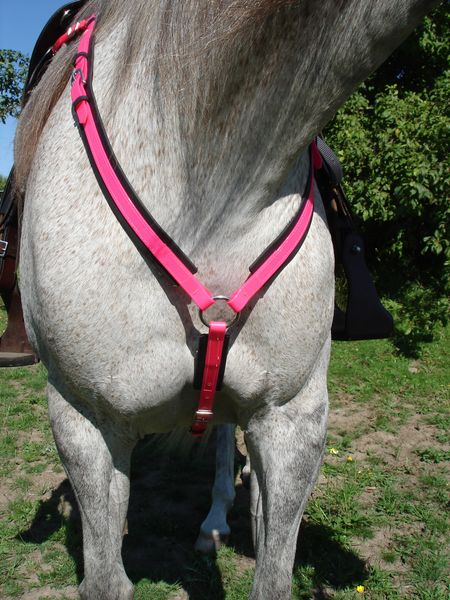 Heavy Duty Breast Collar
1 1/2" Black Beta back with a 3/4" wide (your choice of color) material over the Black Beta. 
This breast collar is designed to spread the pulling weight over a wider surface. All straps on this unit are adjustable with buckles, conways and snaps for the saddle and girth. 
No extra charge for color over the black Beta backing, *Note the backing only comes in 1 1/2" wide.
 Note* Rhinestones and/or Conchos can be added to this unit. Rhinestones $2 each, Conchos $2-$25 Each. We will make a pattern and send a picture for your approval. Please call the toll free number 866-237-6006 if you would like to add these to your unit.

This unit shown in Stainless Steel Hardware +$10
To enlarge color charts hold down Ctrl and hit "+" until you have a large enough image.

Reviews