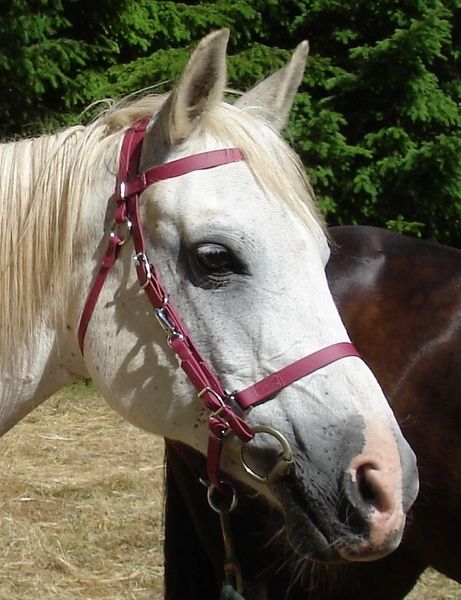 Halter Bridle
This is a popular bridle with both Endurance and Trail riders.  With removable bit straps that the bit, chin strap and reins are attached to in order to turn this bridle into an instant halter.  
Lots of adjustments in the crown, cheek, throat and chin areas.
All edges and holes are sealed making it water proof for easy cleaning.  The edges are all turn to the outside, away from the skin to protect from irritations.
Base price starts at $90.00 in Brass, overlays and Stainless Additional
To enlarge color charts hold down Ctrl and hit "+" until you have a large enough image.

Reviews