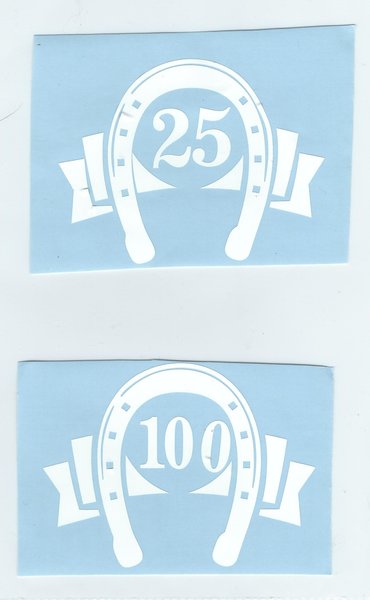 Endurance Mileage Decals
Celebrate your first completion of a distance with these all weather window decals. We have them in "25", "30", "50", "75" and "100"! Each time you bump up to the next distance, show the world your completion!
Made of vinyl, shows up as white decal on your window, no blue back ground. Easy to apply.
Reviews