Crupper Western- With Split Attachments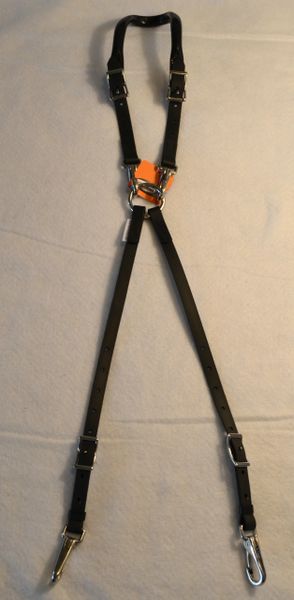 Crupper Western- With Split Attachments
This unit is designed for those saddles that do not have a center "D" to attach to but "D"'s on each side of the saddle next to the cantle.
Made in 3/4"  BioThane® or Beta® . Unit is adjustable with conways and snaps. Light weight and easy to clean
Dock is made from soft polyurethane material and only comes in black.   Becomes soft and supple with the body heat.
Easy to clean.   
To enlarge color charts hold down Ctrl and hit "+" until you have a large enough image.

Reviews