Combo "Sue" Rope Loop Rein with Biothane or Beta Ends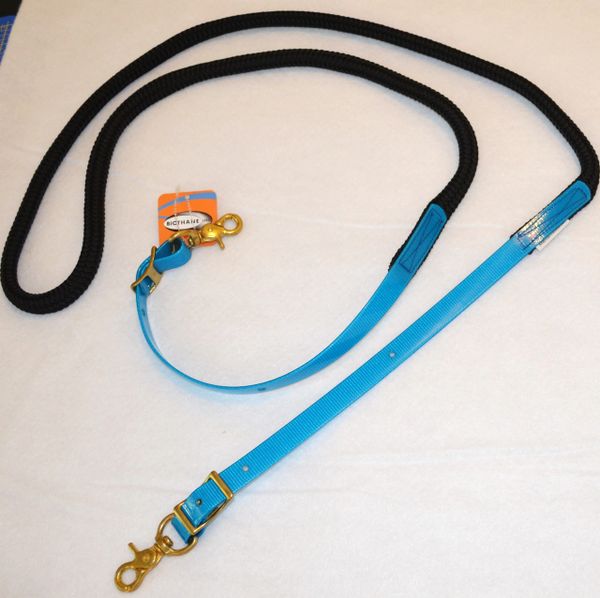 Combo "Sue" Rope Loop Rein with Biothane or Beta Ends
Combo Reins made in 5/8"  Black or Purple Rope.  With or Without the Core.  Your favorite color at the bit ends.  Comes with Brass or Stainless Steel Hardware in 8' or 9' lengths.  With the core removed it's a "flat" style rope rein or if you have trouble holding onto the narrow reins, leave the core in and enjoy the round marine rope.
NOTE*  Overlay Choices are if you want a 6" "accent" color sewn on at the bit ends.
Not available in all colors on chart. 
Reviews