Colorful Cages and EZ Ride Nylon Stirrups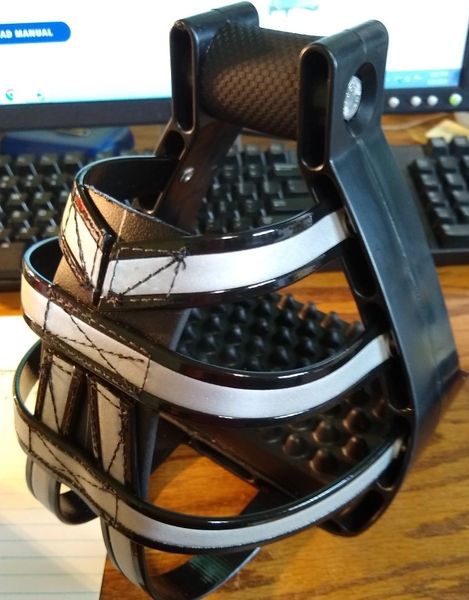 Colorful Cages and EZ Ride Nylon Stirrups
We have designed a cage to fit the EZ Ride Nylon Stirrups that matches your tack!
Safety cages to allow the rider to wear running shows or to post without the fear of loosing the stirrup.  
Great for Ride and Tie races!  
Our cages come a bit larger than the standard EZ Ride cages.  Please specify your bar size.  SOLD AS A SET OF 2.
Shown with  REFLECTIVE Black and New Pads.
Reviews