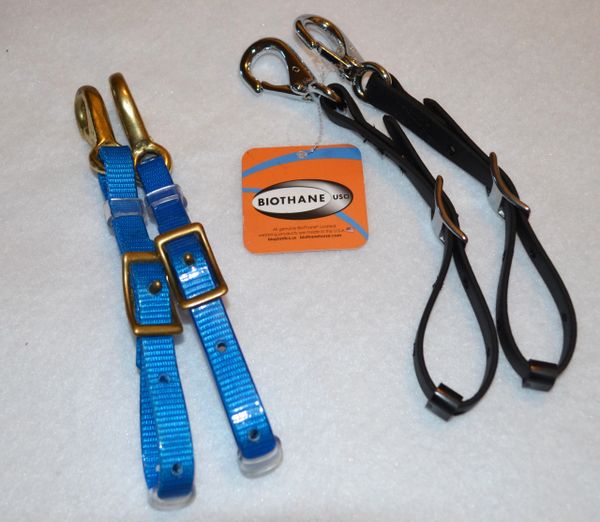 Bit Straps
Bit Straps..  Made in 1/2" wide material.  Choose between brass or stainless steel hardware.
Great to have an extra set if you are using different bits during your rides
Not available in colors with **
To enlarge color charts hold down Ctrl and hit "+" until you have a large enough image.

Reviews