How to Measure for Your Bridle. If you have a Bridle that fits, you can use it for your measurements.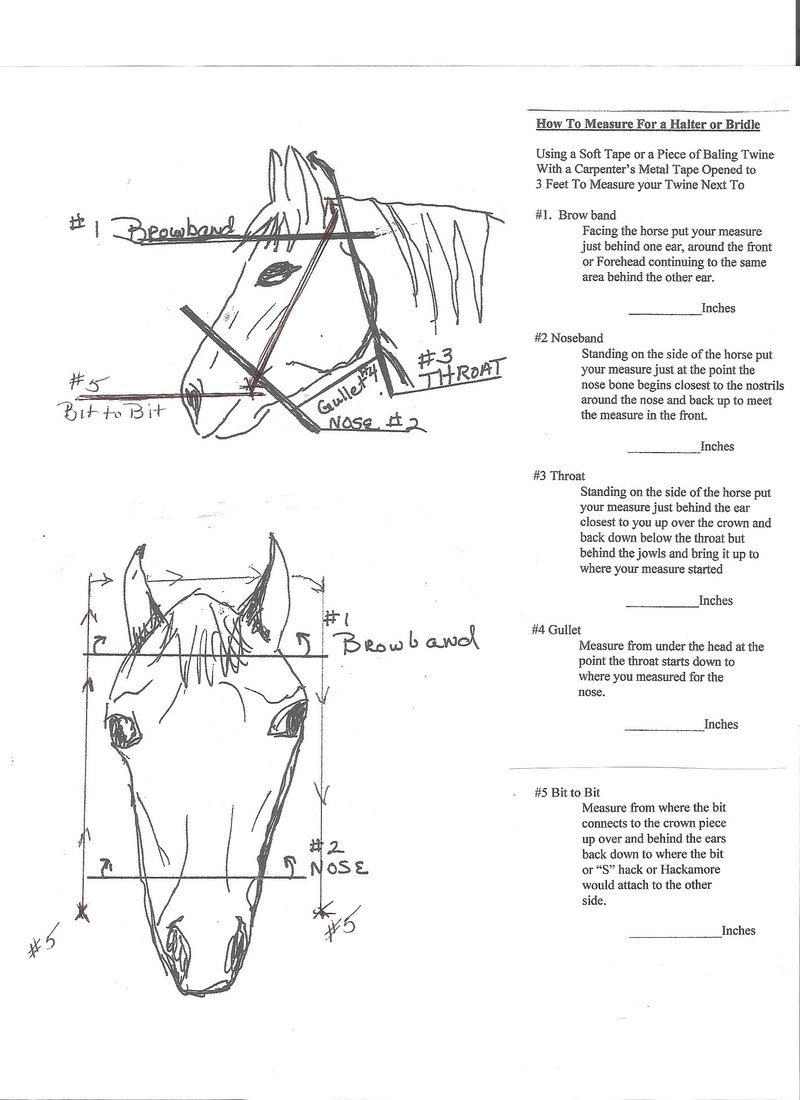 To Measure For a Breast Collar, measure from where the neck comes out of the chest just above the shoulder line to about where it would connect to the saddle


The from just below where the neck comes from the chest to the girth.